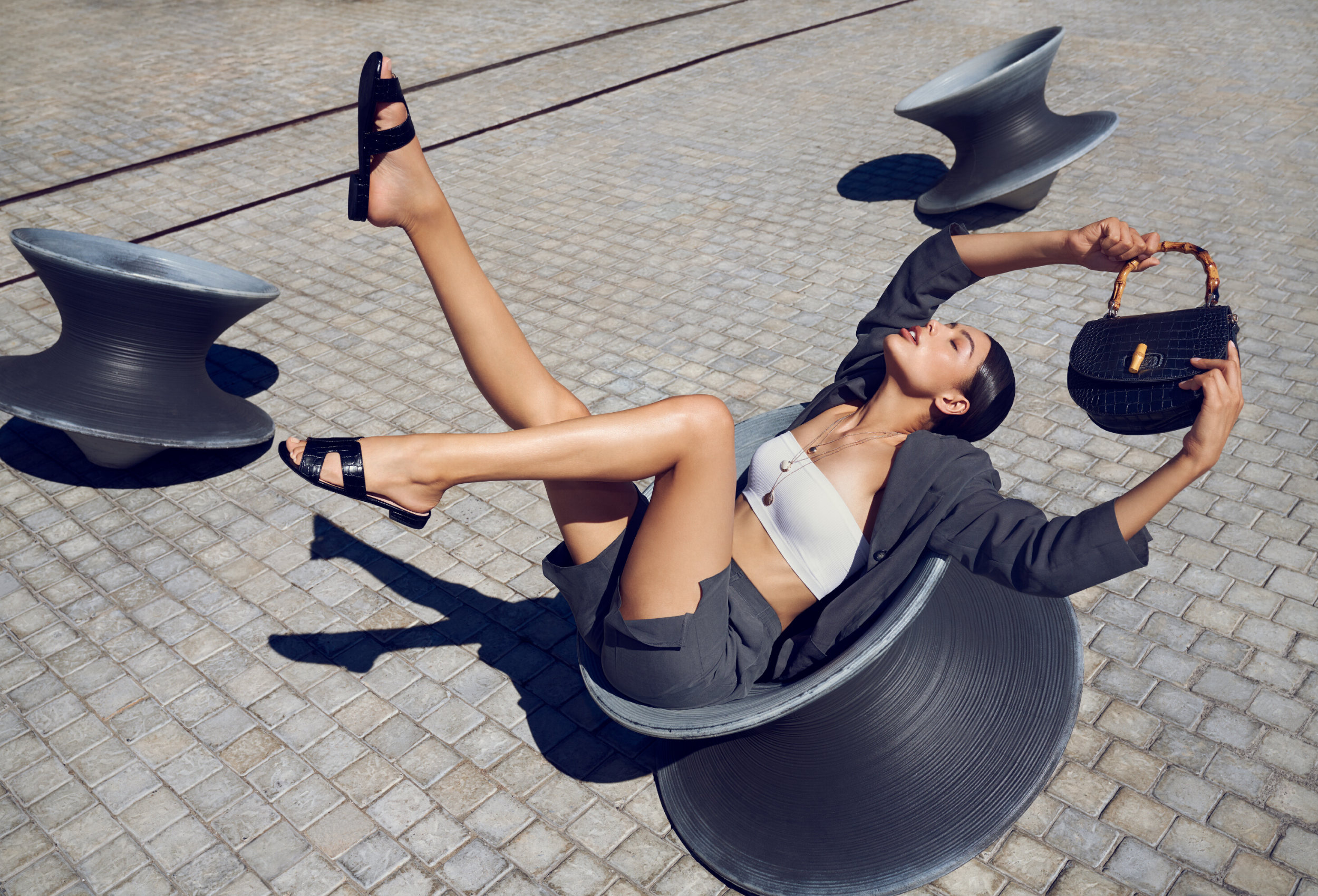 Make your unique outfit with perfect footwear. Explore new collections and a great selection of CCC models.
Walk safely with CCC at the Supernova Požega shopping centre
Can you imagine a fashion combination without fancy and quality footwear? Anyone who cares about good looks and outfits that suit every occasion is aware of the footwear being just as important as any other carefully selected apparel. Thus, head to the Supernova Požega shopping retail park where you will find a fantastic assortment of footwear stores, the popular CCC store being one of them. The CCC store will allow you the best selection of footwear for all occasions, diverse weather conditions and all age groups.
For the young ones, choose quality anatomical footwear decorated with favourite cartoon characters in a variety of colours. The quality footwear will make children's steps comfortable and safe while ensuring their proper posture while training, dancing or performing their daily school and kindergarten activities. On the other hand, adults can choose among various season-oriented models: ankle boots, knee-high boots, over-the-knee boots, flat shoes, high-heel shoes for dinners and night-outs, flip-flops for summer parties, sandals for long walks, slippers for moments at home and many other models that suit their taste.
Your favorite shoes, bags and fashion accessories
CCC is one of the most famous Polish retail chains and it offers a wide selection of children's, women's and men's shoes, bags and shoe care products for the entire year. Friendly and helpful staff in CCC store will always welcome you, offer excellent advice and help you find perfect pumps, low shoes, slingbacks, modern stilettos, leather boots, high heel boots, flat or heeled ankle boots, Oxford shoes, sports and outdoor shoes, city shoes and lace-up shoes in all sizes.
You can choose between various materials and models which cater for every taste and for every occasion, ranging from leather shoes, waterproof shoes, elegant shoes and comfortable shoes for everyday wear to an excellent offer of sports and outdoor shoes and casual footwear, perfect for spending time with family and friends. CCC offers you special shoe sizes, ranging from XS to XL for all generations.
Various colours and motifs such as famous and popular cartoon characters will surely delight not only your kids, but also the most demanding teenagers. A large part of the wide footwear range are well-known brands such as Lasocki, Jenny Fair, Clara Barson, Muflon, New Balance, Nylon Red, Puma, Reebok, Rieker, Skechers, Sprandi, Lanetti and many others. In addition to the excellent selection of footwear in CCC you will also find a broad selection of bags that will give you unlimited possibilities of matching different styles and colours. In CCC you will easily find everything that suits your style.